June 1, 2017
Transform Dissemination and Implementation Science in CTSA Programs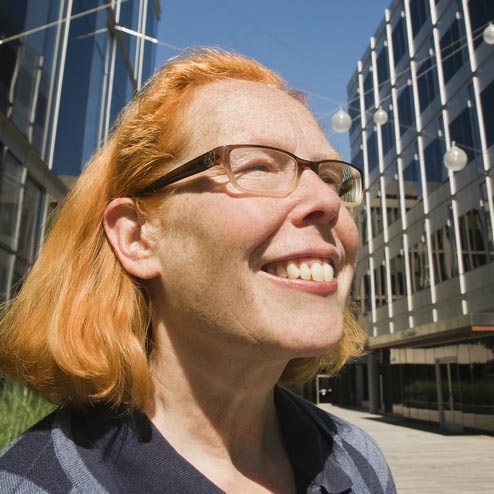 Funding has been awarded to principal investigator Dr. Mary L. (Nora) Disis by the NIH National Center for Advancing Translational Sciences to "Transform Dissemination and Implementation Science in CTSA Programs".
Abstract:
The Institute of Translational Health Sciences (ITHS) is dedicated to speeding science to the clinic for the benefit of patients and communities throughout Washington, Wyoming, Alaska, Montana, and Idaho. Since 2007, we have worked with our partners—the University of Washington (UW), Seattle Children's, and the Fred Hutchinson Cancer Research Center (Fred Hutch)—to develop our hub as a catalyst for high-quality clinical and translational research in our five-state region and across the nation. Our past progress has focused on developing and providing resources, education, and expertise for investigators in our region, thereby creating critical community collaborations to establish a research-ready community, develop partnerships with our regional universities, and build the infrastructure for a learning healthcare system. As a result, we are well positioned to create a seamless interface between the clinical and research arms of our institutions, and also to increase the pipeline of underrepresented minority students and faculty in translational science.
In the next five years, we will transform our education programs into a virtual clinical and translational science college that will provide directed education to improve the quality of research in our region. Our work will include systematic review of existing programs to ensure all elements of successful approaches to adult education are represented, guarantee accessibility across our region, and ensure development of new areas of scholarship. We will also further develop lasting local, regional, and national collaborations that are project- based and instill a culture of collaboration that results in measurable health impacts for our communities.
This impact will be achieved by accelerating the development of new collaborations, providing a focus on dissemination of health innovation, and a more complete integration of our longstanding community partners into the governance of the ITHS. In addition, we will work to ensure, through newly developed collaborations, that every patient has access to participate in research, whether urban or rural, at the extreme of the lifespan, or a member of one of the rapidly growing minority populations in the Pacific Northwest. We are leaders in the Toyota Production System Lean Continuous Process Improvement, and we will work to continue to transform the institutions in the region to conduct research more efficiently and with higher quality. We will expand on these efforts to develop training for our partners in the region, and nationally so that the Pacific Northwest will be the leader in conducting research better, faster, and cheaper. Finally, we will create common and communicating informatics platforms across our partner institutions and regional partners that will be the basis of a "learning healthcare system" in our region.
Our work will include implementation of a cross-institutional clinical trials management system, development of a federated central portal and cohort discovery engine, deployment of an integrated self-service research data access tool, and enhanced regional access to electronic data capture tools via the Northwest Regional Medical Library.
Sponsor Award Number: 3UL1TR002319-02S1