January 19, 2021
HQ Supported Development, Implementation, Use and Evaluation of Interoperable Health Information Systems to Achieve HIV/AIDS and TB Epidemic Control through Improved Health Informatics Policy, Governance, Workforce Capacity, and Systems under PEPFAR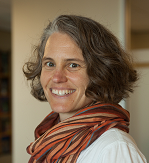 Funding has been awarded to principal investigator Dr. Nancy Puttkammer by the Program for Appropriate Technology in Health (PATH) for "HQ Supported Development, Implementation, Use and Evaluation of Interoperable Health Information Systems to Achieve HIV/AIDS and TB Epidemic Control through Improved Health Informatics Policy, Governance, Workforce Capacity, and Systems under PEPFAR."
Abstract:
PEPFAR 3.0 focuses on achieving sustainable control of the global HIV epidemic through a focus on transparency, accountability, and impact aligned with the UNAIDS 95-95-95 targets. The strategy emphasizes accelerating testing and treatment strategies, expanding prevention, using quality data, supporting and
strengthening country ownership, and leveraging partnerships with the public and private sectors. eHealth is foundational to achieving PEPFAR targets. As a result, health informatics is essential to manage the volume of patient data through (1) Design, development, implementation, evaluation, and use of secure,
standards-based, interoperable health information systems for data-driven decision-making for program improvement; (2) Development, implementation, evaluation and/or adoption of country eHealth/Digital Health strategies, governance, policies; (3) Development of indigenous health informatics capacity; and (4)
Monitoring and evaluation (M&E) of health information systems implementation. Ongoing support for systems governance, interoperability, and workforce capacity are most necessary especially as countries need to optimize supply chain logistics, laboratory utilization, and human resources for health staffing allocation based on site-level programmatic data; link disparate HIS to enable 95-95-95 tracking; and sustain PEPFAR's strategic investments in health information systems.