January 12, 2021
PARACAS: Program for Advanced Research Capacities for AIDS in Peru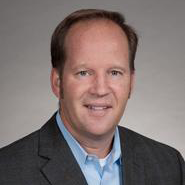 Funding has been awarded to principal investigator Dr. Joseph Zunt by la Universidad Peruana Cayetano Heredia for "PARACAS: Program for Advanced Research Capacities for AIDS in Peru."
Abstract:
The value of solid research combined with public health leadership and societal commitment underlie the recent accomplishments in the global effort to fight HIV/AIDS. Significant research progress in the understanding of HIV/AIDS, its treatment and prevention - particularly through increasing access and adherence to antiretroviral drug therapy, has contributed to the possibility of converting what used to be an almost inevitably lethal condition into a chronic disease in ways that have challenged and reshaped international health paradigms.
In response to the evolving needs and challenges of the Peruvian HIV and TB Programs, the scientific focus of PARACAS will comprehensively evaluate and enhance implementation of optimal and efficient HIV chronic care models to address the determinants of retention into HIV care, particularly those driven by loss to follow-up of early presenters and suboptimal care of Peruvian HIV-affected children. This renewal application includes increased focus on increasing the use of implementation science in Peruvian HIV research, on strengthening the continuum of research training to ensure development of successive (and successful) generations of scientists entering the field of HIV research, and on co-morbidities, such as non-communicable disorders and HIV-associated cancers.
The name of our program, PARACAS, refers to an ancient Peruvian culture that developed along the southern coast of Peru between 800 and 100 BCE. They excelled in different domains, such as efficient irrigation systems, medicine, art, and agriculture, with groundbreaking advances ahead of their time. Paracas is emblematic of the Peruvian potential for excellence that this proposal aims to achieve with the ultimate goal of increasing the positive impact upon the health of individuals and populations living with HIV/AIDS in Peru.