September 24, 2020
Integrating expedited partner STI therapy during PrEP delivery for young women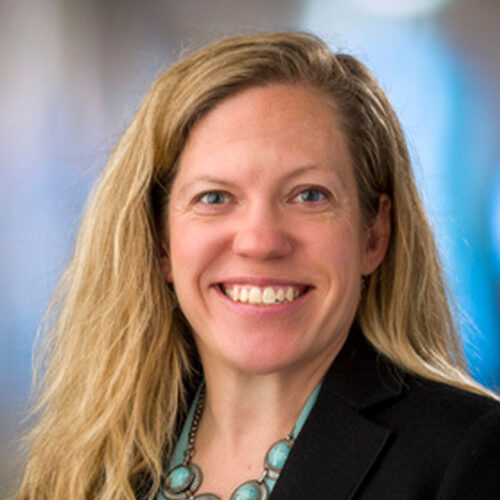 Funding has been awarded to principal investigator Dr. Jennifer Balkus by the National Institutes of Health for "Integrating expedited partner STI therapy during PrEP delivery for young women."
Abstract:
Adolescent girls and young women (AGYW) in South Africa have one of the highest HIV-1 incidences globally and are a key target population for oral preexposure prophylaxis (PrEP) to prevent HIV-1 acquisition. In addition, AGYW seeking PrEP frequently experience high rates of curable sexually transmitted infections (STIs). Current South African PrEP guidelines recommend syndromic management for STIs, meaning that only women reporting symptoms will receive treatment. It is well-established that syndromic management is particularly problematic for women as the vast majority of curable STIs are asymptomatic. Persistent, untreated infections can lead to serious reproductive health outcomes, including pelvic inflammatory disease, infertility, ectopic pregnancy, neonatal infections, and increased risk HIV-1 acquisition. The high STI incidence in AGYW, which is on the rise, emphasizes the need for effective screening strategies to reduce rates of STIs and their associated impact on sexual and reproductive health outcomes.
Among women who are at risk for HIV-1 and interested in initiating PrEP, point-of-care diagnostic STI testing and expedited partner therapy (EPT) are two strategies that could have a substantial impact on STI incidence. Few studies have evaluated the feasibility and acceptability of EPT in low and middle-income countries and, to date, no studies have assessed the implementation of point-of-care STI testing and EPT in the context of PrEP scale-up.
This proposal builds on nearly a decade of collaborative HIV/STI prevention research to conduct a prospective cohort study of AGYW eligible for PrEP in South Africa in which we will assess the acceptability of point-of-care STI testing plus EPT and its impact on the incidence of common curable STIs over 12 months of follow-up (Aims 1 and 2). We will undertake qualitative interviews with participants and their male partners to identify facilitators and barriers to EPT uptake (Aim 2) and conduct a comparative cost analysis to estimate the cost per person tested using point-of-care STI testing with and without EPT incremental to the cost of standard of care (Aim 3).
Findings from the proposed research will provide essential knowledge for national policy makers to advance approaches to STI screening and treatment that will lead to reductions in STIs and improvements in AGYW sexual reproductive health. The data generated from this proposal are essential to inform efforts to reduce the burden of STIs and HIV-1 in women achieve the 2030 Sustainable Development Goals, which includes substantial reductions in HIV and STIs in key at-risk populations.
Sponsor Award Number: 1R01AI155000-01A1